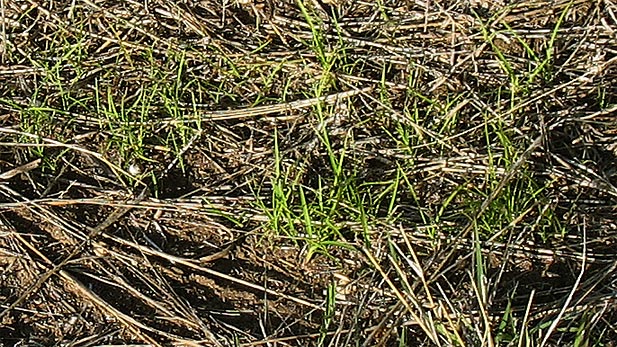 3 May 2008 — Seedlings among the little bluestem culms.
2008 Results of the Plow and Seed Strategy to Replace KR
by Bob Harms
(

)
As documented by the pictures below, the plow and seed strategy succeeded in spite of the most serious drought in our area in 50 years.
The little bluestem germinated after a very short rainy spell the end of April, creating long rows of fresh green seedlings only in the areas covered by fall culms.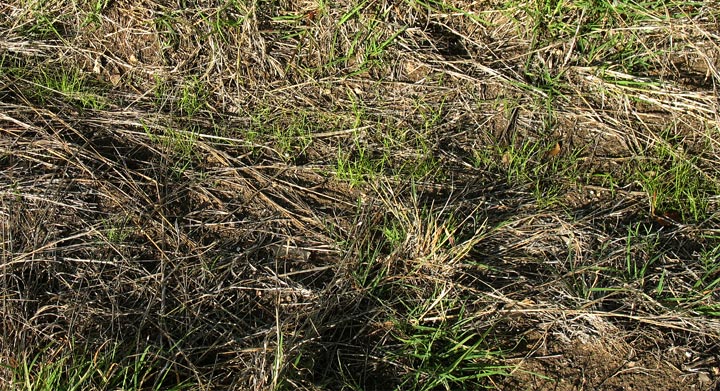 In late May the seedlings were devloping nicely.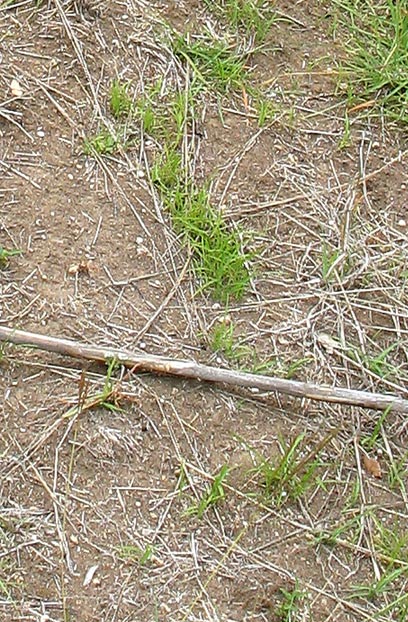 22 May 2008
But with no subsequent rains, seedling mortality seemed significant as the drought set in. I just assumed the worst at that point.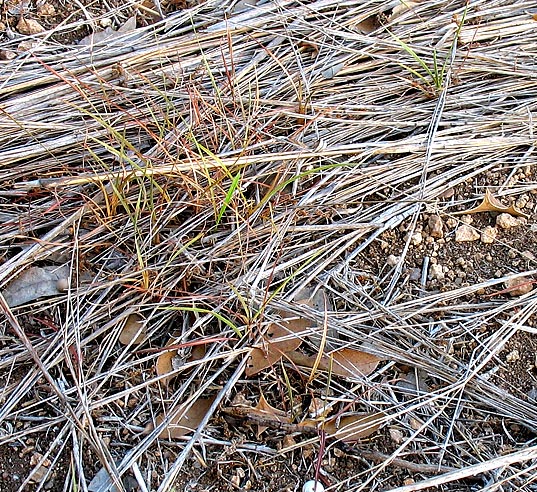 15 June 2008
To my amazement, in late November I discovered many little bluestem clumps ran along the plowed strip, with their distinctive orangish coloration.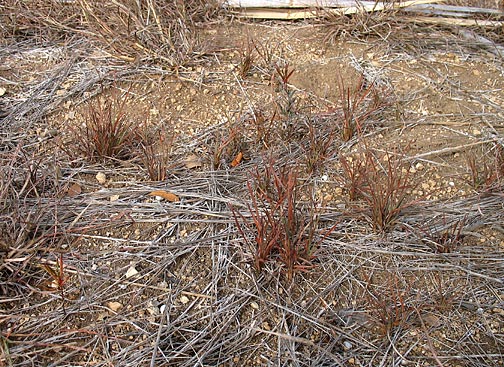 26 November 2008
Also apparent in late December.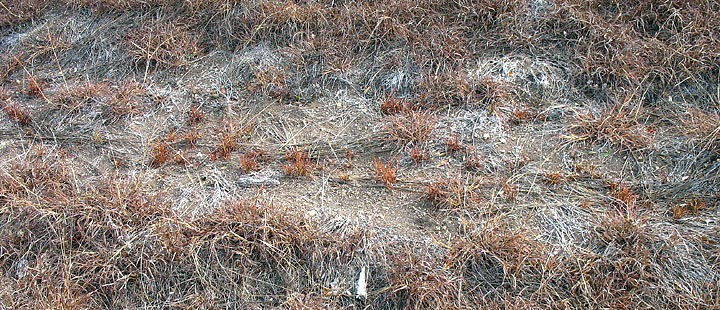 19 December 2008
The Indian Grass Strip
I must note, however, that I have no evidence that the indian grass seeds placed along one strip of the plowed area have either germinated or survived. There are several possibilities. (1) The area was close to the harvester ant nest, and the ants may have removed the seeds. (2) The seeds were not fertile, as has often been true of indian grass seeds that I have collected. (3) In the best case, the seeds actually did germinate and survive, but were not apparent at the times I checked the area. Several larger indian grass plants that I transplanted into an adjacent area were also not apparent as a result of the drought, but I am fairly certain that their root systems have survived.