Verne Grant died May 29, 2007 in Austin, Texas following a brief illness. He was Professor of Botany at The University of Texas at Austin from 1970 to 1987 and Professor Emeritus from 1987 to his recent death.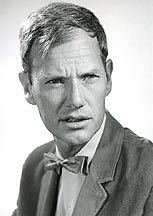 Verne Grant was born October 17, 1917 to Edwin Grant and Bessie Swallow Grant. His early years were largely spent in the Bay area. While in high school, he read Darwin's Origin of Species, which spurred a deep interest in the natural world. In 1940 he received his BA in Botany from the University of California in Berkeley. Later that year, he left California on a motorcycle to begin his five year journey to South America as a traveling naturalist and later on as a translator with the U.S. War Department in Panama.
In 1949 Verne received his PhD in Botany and Genetics from Berkeley. In the ensuing years he worked as a Visiting Investigator at the Carnegie Institution of Washington, Stanford, CA; as a Geneticist and Experimental Taxonomist at the Rancho Santa Ana Botanic Garden and Claremont Graduate School, Claremont, CA; as a Professor of Biology at Texas A&M University, College Station, TX; and, as Director of the Boyce Thompson Southwestern Arboretum and as a Professor of Biological Sciences at the University of Arizona, Superior, AZ.
While at The University of Texas at Austin (1970-2007), Verne continued teaching, conducting research, and writing in the specialist fields of species biology, pollination ecology, plant genetics, and evolutionary theory.
Verne was a member of the National Academy of Sciences, a Fellow of the American Academy of Arts and Sciences, and a recipient of the Phi Beta Kappa Award in Science (1964) for his book, The Origin of Adaptations. He received a Certificate of Merit (1971) and a Centennial Award (2006) from the Botanical Society of America.
During his career, Verne wrote ten scientific books, two of which were co-authored with Karen A. Grant. Several of his books have been translated into German, Spanish, Russian, and/or Chinese. He authored 146 papers in his field.
At various times, Verne served on the Editorial Boards of the Encyclopedia Americana, Brittonia, Evolution, American Naturalist, and Biologisches Zentralblatt. His membership in professional societies included: American Society of Naturalists, Society for the Study of Evolution (Vice President, 1966; President, 1968), Botanical Society of America, American Society of Plant Taxonomists, International Society of Plant Taxonomists, Society of Systematic Zoology, and Southwestern Association of Naturalists.
Verne enjoyed hiking, botanical fieldwork in the western U.S., watching trains, baseball, reading, liberal political commentary, and listening to Bach before breakfast. He greatly enjoyed and greatly missed his beloved dogs, Butch, Rusty, and Sandy.
In the 1990's, Verne pursued an interest in genealogy which resulted in a 1997 book, The Edward Grant Family and Related Families.
He is survived by his beloved wife of 46 years, Karen A. Grant (Austin, Texas); son, Brian Grant and wife Kay (Boise, Idaho); daughter, Brenda Grant (Cedar Rapids, Iowa); daughter, Joyce Troy (Anchorage, Alaska); four grandsons; one great grandson; and former wife, Alva Day (Boise, Idaho).
— Karen A. Grant.
Addendum. It would be a disservice to the memory of Verne was it not called to the attention of posterity that he had his quirks. Who doesn't?
Verne's? In his professional pursuits it was single-mindedness: stick with the task at hand; avoid side tracks, however inviting; make clean clear adversarial incisions; written expressions should be terse; and so one might ramble on, exploring his particular academic quirks. Or strengths, whatever. Likewise his experimental work in evolutionary biology: define the problem and plan one's attack; make it direct as possible. He would have made a wonderful surgeon! As it was, he served as a model researcher, both for me and most of my doctoral students; however, none of us was really able to emulate his success.
And he was meticulous in his attention to detail and time. At the University of Texas, Austin I shared the same hallway with the man. I could set my watch by his passage before my door, be it mail, restroom, or quitting times. And his office was an immaculate obsession! How I envied that in him, for my professional habitation resembled that of an over-indulgent wino.
But behind the façade (?) of certitude and clarity, there lurked in Verne a very sweet, giving, good human being. This was extolled by his son (a minister) and his professional colleagues at his graveside services in Austin, Texas. The man loved railroads almost as a child, maintaining a very expensive train set in his home. Additionally, he knew most of the railroad engineers who passed along Amtrak through the city of Austin, often listening in on their cab conversations, and knowing many of them by name, they also his. This was truly oddball behavior, considering his status in the academic world. And animals; he loved them like children, and what else? People. At least those who had the temerity to challenge his hygienic hegemony came to know an exceedingly interesting conversationalist who enjoyed his moment on the pedestrian podium. This was brought home to me by a response he made to a question I posed of a sudden. Out of the blue, I asked, "Verne? What might have been the most exceptional adaptive strategy you exhibited of a moment in this living?" His response startled me, so much so that I recorded it for the interested bio-historian (Aliso 17: 189-200. 1998).
After having been awakened by a rifle shot in his buttocks by a stranger intent on killing him while he lay sleeping along the roadside in Mexico as a young man, he figured the only way to keep from meeting his ultimate fate at that moment was to do something exceptional. And he did. He rose suddenly from his sleeping bag, totally naked and skeleton-like, blood oozing from his wound, brandished a machete in one hand, and a knife in another, and charged his adversary with a blood-curdling scream at the top of voice, like some wild banshee. And it worked. The intruder was bewildered by this extraordinary behavior, so much so that he dropped his rifle and took off running, thinking I'm sure that Verne was hot on his tail.
"So," said Verne, "I take that to be my best adaptive strategy of a moment."
I recounted this event at his graveside because his telling of the venture seemed so unlike the man that I had first come to know. Early on he seemed aloof, rather detached, always busy. But over time I came to love the man. To me he was the very epitome of what living ought to be about. To steal a modified line or two from Shakespeare's Hamlet, "This above all to your own genome be true, and it follows as night the day that thou canst then be as happy as any other." So it seemed with the man here interred in this issue of the ASPT Newsletter.
— Billie L. Turner. [Posted 6 July 2007]