2006-2007 Staff Excellence Awards
School of Biological Sciences Staff members recognized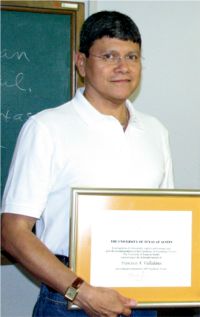 Francisco Valladares
Recently two School of Biological Sciences staff members were recognized for their contributions to the College of Natural Sciences as well as the University.
Francisco Valladares
Francisco Valladares was one of only 30 university employees chosen to receive The University of Texas Staff Excellence Award. The Staff Excellence and Outstanding Supervisor Awards Program recognizes non-teaching UT Austin employees who have made outstanding contributions to the continuing success of the university.
Francisco is an administrative associate in the Section of Molecular Cell & Developmental Biology. His extreme professionalism, vast knowledge and positive approach to challenges have made him a valuable resource for staff, faculty and students in his department. His organizational skills and attention to detail have led to the streamlining of many administrative functions as well. Francisco is a widely respected and dedicated staff member who is a role model because of his contributions to the university.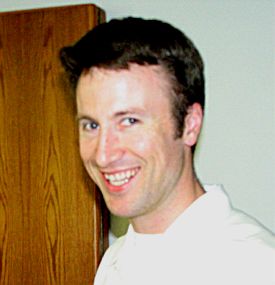 Charlie Arnone
Charlie Arnone
Charile Arnone was selected to receive this year's College of Natural Sciences Staff Excellence Award. Charlie supervises the crew that maintains the equipment and fleet of vehicles (including a 24-foot pontoon boat) necessary to conduct the School's many field lab courses. "Equipment" can mean anything from butterfly nets and wading boots to sensitive electronic devices.
He also trains and certifies instructors and teaching assistant to drive the vans for courses. Charlie wears many hats and his title does not begin to describe his job. His title could easily include facilitator, expeditor and creative problem-solver. He is continually finding new ways to contribute, anticipating difficulties before others even realize they exist. No matter what the challenge, Charlie approaches his work with a calm confidence that is reassuring to the hundreds of faculty, staff, and students that he cares for. Charlie was recently accepted to UT's School of Law and will be attending classes there in the fall.