Dee U. Silverthorn - 2009 winner of the Society for College Science Teachers (SCST) Outstanding Undergraduate Science Teacher Award (OUSTA)
Dee Silverthorn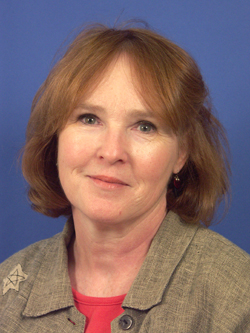 OUTSTANDING UNDERGRADUATE SCIENCE TEACHER AWARD
The purpose of the Outstanding Undergraduate Science Teacher Award (OUSTA) is to recognize the achievements of our teaching colleagues that have enhanced the profession as outstanding teachers of science. This annual award is based upon a selection process that evaluates nominees according to the following ranked categories:
1) teaching excellence;
2) scholarship; and
3) service.
The criteria for each category shall include, but not be limited to the following:
Teaching excellence as evidenced through teaching philosophy and effectiveness, teaching innovations, and course and curricula development.
Scholarship as evidenced through publications in science education, presentations, grants received, and other forms of scholarship including discipline-based research.
Service to science education, students, the profession, scientific and educational organizations, the nominee's institution, local teachers and their school systems, and the general public with the overall goal of enhancing understanding of scientific issues.