Dianne Lou Awarded Prestigious MD-PhD Training Fellowship from National Cancer Institute
By: Steve Franklin | Posted: Tuesday, August 28th, 2012
AUSTIN, Texas – The University of Texas at Austin does not have a medical school yet, so it might surprise some to know that we have medical students training on our campus. One of these students recently broke new ground by winning a prominent national award that supports dual training in medicine and research. Dianne Lou has been awarded a prestigious MD-PhD training fellowship from the National Cancer Institute at the National Institutes of Health. Dianne, a student in the MD-PhD Dual Degree Program, is the first individual at UT Austin to be awarded this fellowship. The four-year award will cover Dianne's tuition and fees, stipend, and other expenses, such as health insurance and travel to scientific conferences.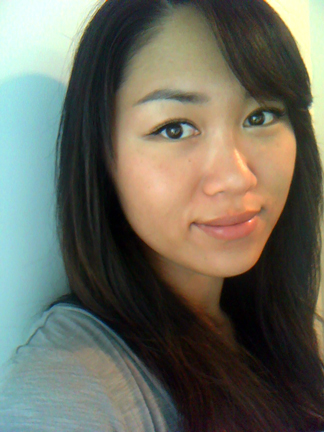 Dianne Lou
The proposal that Dianne wrote to garner this win concerns BRCA1, the breast cancer susceptibility gene. BRCA1, a DNA repair gene, is notorious as one of the markers most associated with breast cancer and ovarian cancer. Several different variants exist in the human population today and mutations that render the gene nonfunctional can cause cancer. BRCA1 shows a large amount of variation in other non-human primates as well. All of this variation suggests that BRCA1 is evolving rapidly, but the source driving this evolution is unclear.
As Dianne discusses her work, her passion for the subject is unmistakable. "I work on characterizing the rapid evolution of DNA repair genes. These genes are very important in maintaining our genetic material and mutations or alterations in these genes can eventually lead to cancer. But if these genes are so important, why are they evolving so rapidly? It's interesting because DNA repair genes have a double function of repairing genes and also interacting with viral genomes. Incoming viruses are recognized because of their naked DNA, which look like damaged DNA to the cell."
The model that Dianne proposes is that this dual function creates an evolutionary tug-of-war between BRCA1 and a viral protein. As viruses attack the cell they can exploit BRCA1's repair machinery. Over time, mutations that prevent this exploitation and allow BRCA1 to defend against the virus may arise and be selected for in the population. Unfortunately, these same mutations could inhibit the ability of BRCA1 to repair the native DNA in the human cell, which may eventually lead to cancer.
Dianne has already completed two years of medical school at the University of Texas Medical Branch in Galveston. She is now studying in the lab of Dr. Sara Sawyer, a faculty member in the Section of Molecular Genetics and Microbiology, with whom she has worked for the past two and a half years. Her goal is to finish her PhD in the next two years, and then spend two more years completing her MD in Galveston.
The MD-PhD Dual Degree Program that Dianne is a part of is headed by Dr. Karen Browning, a faculty member in the Department of Chemistry and Biochemistry. The program is designed to bring together the best of both worlds, by combining cutting edge science and innovative medicine. The program, a collaboration between the University of Texas at Austin and the University of Texas Medical Branch in Galveston, is intended to groom physician scientists to explore, investigate, and validate new diagnostic tests, medications, treatments, and cures. More information about the Dual Degree Program can be found on their website: http://www.mdphd.utexas.edu/.