Undergraduate Degrees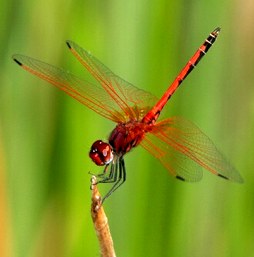 Degrees offered in the School of Biological Sciences:

Bachelor of Arts in Biology

Bachelor of Science in Biology

B.S. in Clinical Laboratory Science

B.S. in Neuroscience
---
Bachelor of Arts in Biology
James Mauseth, Faculty Advisor
This degree provides a well-rounded education in both the liberal arts and natural sciences. The Bachelor of Arts permits students to take advanced courses from a broad spectrum of the biological sciences, including cellular and molecular biology, physiology, ecology, animal biology, plant biology, and microbiology. The emphasis on a balanced program of study enables students to explore additional academic interests from across the University. This degree prepares students for a variety of careers including, but not limited to, the health professions, business, law, and academia. View check list
---
Bachelor of Science in Biology
Option I: Ecology, Evolution and Behavior
Norma Fowler, Faculty Advisor
This option provides students with an education in ecological studies and biodiversity, and also emphasizes field experience. The degree requires courses in ecology and evolution, as well as advanced courses in physiology, behavior and biodiversity. Students have the option of tailoring their course and lab requirements in some of these areas to emphasize animal, plant, or ecological studies. Graduates may take positions with government agencies, consulting firms, or continue with graduate studies for academic careers at colleges, universities, museums, or other research organizations. View check list
Option II: Human Biology
Klaus Kalthoff, Faculty Advisor
Although the title might indicate a focus on the biology of the human body, students in this degree plan explore a much wider range of topics including human evolution, genomics, genetic and hormonal control of behavior and impact on the environment. Students in this degree plan receive an interdisciplinary education about the relationship between biology and society. This option requires 32 semester hours of core studies in a variety of areas within biology, including cellular and molecular biology, physiology, and ecology and evolution. In addition, the student takes 15 semester hours in one area of specialization such as genetics, health and disease, human impact on the environment, or problems of developing countries. The different areas of concentration allow students to tailor their educational goals for a future in research, medicine, law or public affairs. View check list
Option III: Marine and Freshwater Biology
Ken Dunton, Faculty Advisor
This option requires a breadth of biology, geology, chemistry and marine science courses. It requires at least one summer at the Marine Science Institute in Port Aransas, where students examine the physiology, diversity, and ecology of aquatic organisms. The location provides immediate access to a variety of marine environments and valuable hands-on field work experience. Marine biologists play an important role in the protection and management of our aquatic resources. View check list
Option IV: Microbiology
Arlen Johnson, Faculty Advisor
After completion of introductory microbiology and other core courses, students in this option study the structure, growth and metabolism, physiology, and genetics of viruses, bacteria, fungi, and the diseases that they produce. Students also study how the vertebrate immune system works to combat those diseases. Micro majors take courses that explore how cells receive signals from their environments, how cells adjust to read different sets of genes, and how cells can be genetically engineered.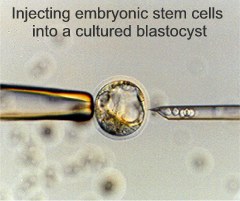 Other topics of study include public health, tumor biology, yeast cell biology, and molecular biology. This option prepares students for a variety careers, including business, law, biotechnology, medicine, public health, or research. View check list
Option V: Cell and Molecular Biology
Mona Mehdy, Faculty Advisor
While the required lecture and laboratory courses emphasize molecular and cellular biology, other required areas of study, such as genetics, evolution, developmental biology and microbiology, provide students with elective options within these fields. Students in this degree are encouraged to pursue individual research for course credit. This degree requires 28 semester hour of chemistry, including a year of biochemistry and a year of physical chemistry. Thus, a student considering this option needs to be competent in both mathematics and the physical sciences. Upon graduation, students are well prepared for medical or graduate schools as well as medical or laboratory research careers. View check list
Option VI: Neurobiology
Nigel Atkinson, Faculty Advisor
This degree option addresses demand for interdisciplinary preparation in neuroscience. Students complete biology core courses in cell and molecular biology, evolution, development and physiology. Students may also take intensive courses in computer science, psychology, biochemistry and neuroscience, learning about such issues as addiction or behavior. Many students in this degree option have plans to continue in biological research or medicine. View check list
Option VII: Plant Biology
Alan Lloyd, Faculty Advisor
The Plant Biology option provides students with an education in all aspects of plant biology including evolution, physiology, ecology, molecular biology, genomics and development. The Plant Biology option prepares students for a variety of career paths including graduate school, medicine, business, biotechnology, museum work, work with resource management or other public agencies, or law. Careful selection of plant biology courses and electives will prepare students in one or more sub-disciplines of their choice.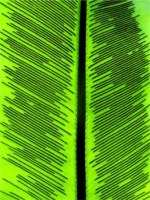 For example, training in plant biochemistry and molecular biology can be useful in pharmacology/drug discovery and design, as well as in preparation for graduate study. Similarly, training in ecology and evolution is excellent preparation for a career in conservation biology or graduate study in either of those fields. Most Plant Biology undergraduates work directly with faculty to perform independent field or laboratory research for credit. A student takes at least 24 semester hours of upper-division courses in plant biology, including extensive course-related laboratory work. View check list
Option VIII: Teaching
Ruth Buskirk, Faculty Advisor
This option incorporates the UTeach program requirements for secondary school certification in biology and includes early experience with observing and teaching lessons in public schools, completion of professional development courses, and student teaching. The student has a broad training in biology, including cell biology, microbiology, genetics, evolution, physiology, with both laboratory and field experience required, as well as course work in geology, chemistry, physics and mathematics. View degree requirement information at the UTeach website.
Option IX: Biology Honors
Shelley Payne and Arturo De Lozanne, Faculty Advisors
This option is an interdisciplinary honors program in Biology. It requires an application process and a research based thesis. Dean's Scholars is the most selective honors program at UT for which freshmen are eligible. The program brings together a group of science students with similar interests and similar talents. Students are advised in the Dean's Scholars Advising Center in PAI 3.04F. Learn more about the Dean's Scholars Honors Program.
Option X: Computational Biology
Lauren Ancel Meyers, Faculty Advisor
Mathematical biology, computational biology, and bioinformatics have exploded in recent years thanks to large and increasingly complex biological data sets, advances in nonlinear dynamics, and an increasing appreciation for the utility of models, and there is an urgent need for integrative education at an early stage. This new degree plan in Computational Biology is designed to give these students both a comprehensive biology curriculum and an essential foundation in mathematics, computer science, and statistics. Graduates will be highly competitive for quantitative jobs in the biotechnology industry and top-tier medical and graduate schools. View check list
---
B.S. in Clinical Laboratory Science
Leanne Field, Faculty Advisor
This is a specialized degree that prepares students for a career in Clinical Laboratory Science (medical technology). A degree in CLS provides students with specific training in biology and chemistry, including courses in microbiology, immunology, biochemistry, and physics. In this pre-professional program, after completion of 100 semester hours of course work (about 3 years) in residence at UT Austin, the student enters a school of clinical laboratory science accredited by the National Agency for Clinical Laboratory Science (NAACLS) for an additional year of professional training away from UT. Upon successful completion of the program and approval of the faculty advisor, the student is awarded the degree and is eligible for national certifying examinations administered by the National Certifying Agency for Medical Laboratory Personnel (NCA) and the American Society of Clinical Pathologists (ASCP). Learn more about Clinical Laboratory Science. View check list
---
For more information, please visit the Biological Sciences Advising Center.